Health Security for New Mexicans - ZOOM Meeting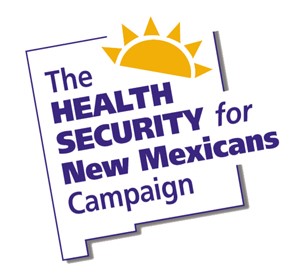 Upcoming Meetings
---
Tuesday, January 12, 7:00-8:30 PM: Health Security Basics
An overview of the Health Security Plan (and the 2021 bill), with time for your questions.
Thursday, January 14, 7:00-8:30 PM: Health Security Q&A
An informal question-and-answer session on Health Security.
Tuesday, January 19, 7:00-8:30 PM: Legislative Kickoff
The latest updates held on the first day of the 2021 legislative session.
Welcome!
A big welcome to our newest Campaign member organization – the African American Greater Albuquerque Chamber of Commerce.
We are pleased to have the AAGACC on board!
If your organization would like a virtual presentation Health Security, please contact Dana Millen, our education and outreach coordinator, 505.856.8359.
About the Health Security for New Mexicans Campaign
We are a broad grassroots coalition of organizations and individuals around New Mexico that believe it is time for our state to set up its own health plan, with freedom of choice of health care provider and a comprehensive benefit package, to ensure affordable health care coverage for all New Mexicans.
Health Security for New Mexicans Campaign
PO Box 2606, Corrales, NM 87048